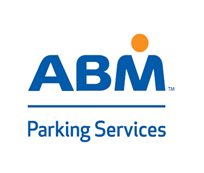 The Managers' are scheduled 24/7 and have overall responsibility for parking functions for their shift and are responsible for ensuring consistency in day-to-day field operations between parking facilities.
Preparation of weekly schedule for CSRs and Facility Coordinators; monitoring of all parking operation and revenue activities on the event log.
• Managing the master change fund to meet the change bank needs unique to the volume of each operating cashier shift.
• Daily drop of all cashier deposits and transfer to Auditing Clerk.
• Filling out fund and drop accountability forms and other reports daily.
• Entering Cashiers' TOD amounts into the Parking RDMS.
• Transfer of all cashier tickets and related paperwork to audit department daily.
• Handling of guest problems at the exit, including fee adjustments per policy.
• Maintenance of accurate space count throughout the shift.
• Monitoring of CSRs and Facility Coordinators for uniform compliance.
• Management of the shift according to the policy and procedures outlined in the parking operations manual.
• Collecting and updating of License Plate Inventory and recording gate readings nightly.
• Logging and dispatching all police tow requests.
• Collecting fees and recording all impound releases.
• Overseeing the towing and impoundment operation, including research, notification of owners, titling, and sale of abandoned vehicles.
• Other duties as assigned.
• Monitor the PARCS equipment for error messages and malfunctions.
• Answer calls from CSRs regarding equipment issues.
• Search LPI for vehicles as required.
• Send all trouble tickets regarding any PARCS equipment to HUB in a timely manner.
• Track the opening and closing of all garages.
• Answer intercom calls from guests and employees.
• Manually control gates, as necessary.
Additional Info
Job Type : Full-Time
Education Level : Associate Degree, Bachelors Degree
Experience Level : Mid to Senior Level
Deadline to Apply : 3/31/2023
City/Town/Region : Los Angeles
Expiration Date : 3/31/2023
Pay Rate : $62,400.00
Hours : flexible hours - full time.
Selection Process : Resume
Hiring Agency or Firm Name : ABM AVIATION