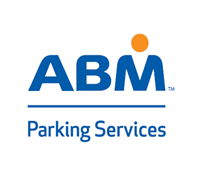 Operations' Manager Job Description
Operations Manager will work a minimum of 45 hours per week that complements that of the General Manager. It is the responsibility of the Operations Manager to provide oversight and manage all operations and functions under the direction of the General Manager and Assistant General Manager
to ensure the safe and efficient daily operation of the parking facilities.
To provide leadership and direction to multiple levels while working in a high-volume, fast-paced environment.
Essential Duties
Track daily in-service hours to create monthly billing statement
Assist the General Manager in monitoring and forecast financials to maximize revenue and minimize expenses
Monitor operation ensuring leads and dispatcher duties are complete
Coordinate operational changes
Implement company policies and procedures consistently
Assist in the development and training of new personnel
Coach and counsel direct and indirect reports to achieve operational goals
Communicate as needed with airport about operational issues
Communicate with lead staff to ensure appropriate staffing levels and protocol for filling open shifts is being followed
Attend meetings as assigned with ABM and client
Respond to all emails/text/calls in a timely manner and take action as needed
Oversee safety related incidents, ensuring reporting policy is followed completing proper incident report(s) and entering relevant information into Claims.
Daily, Weekly, Monthly reports as assigned
Other duties as required
Directs supervisory staff as necessary including following all necessary and appropriate disciplinary guidelines.
Ensures adherence to all established policies.
Responsible for designated duties i.e. uniforms, fleet vehicles, monthly reports, supplies inventory, etc. .
Maintain appropriate documentation for any issue related to the operation.
Minimum Requirements:
Five years or more management experience (preferred)
Must have the ability to work weekends and holidays
Able to work with diverse staff
Excellent customer service skills
Ability to handle multiple tasks and work independently
Computer literate, especially Microsoft Excel & Outlook
Excellent communication and interpersonal skills
Professional appearance
Additional Info
Job Type : Full-Time
Education Level : Associate Degree, Bachelors Degree, Masters
Experience Level : Mid to Senior Level
Job Function : General
Deadline to Apply : 3/17/2023
City/Town/Region : Los Angeles
Expiration Date : 3/31/2023
Pay Rate : $75,000.00 per year
Selection Process : Resume
Hiring Agency or Firm Name : ABM AVIATION